---
Car of the Month

(Mar. - 2005)Honda Civic Type R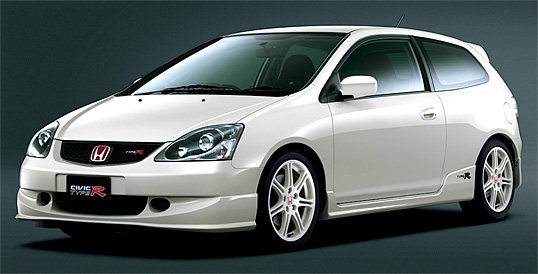 ---
To see all the cars that have been awarded the Car of the Month, click here.
---
RULES FOR "CAR OF THE MONTH":
Basically, there are not much rules for this thing, but it's better to state those that do exist:
First of all, you can vote for as many cars as you want but only once for each, and believe me, I always know when someone votes for a car more than 2 times.
A car can be "Car of the Month" once every year, and may never repeat in less than that time.
Votes will be accumulated starting from the 25th to the end of each month, since there is a great amount of votes monthly and I cannot deal with them all. All other votes will not be taken into account.
And that's pretty much it.