If you don't see a frame with a list of cars at the left, click here.

Lamborghini Murcielago
---
Price $273,000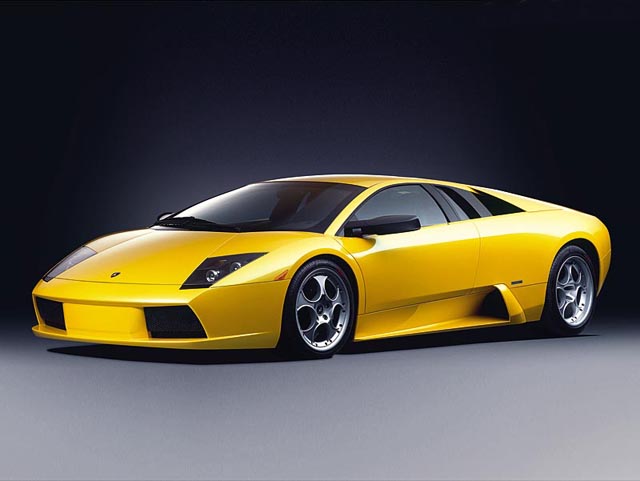 SPECIFICATIONS:
Engine type: DOHC 48 valve V-12
Displacement: 6.2L (6192cc)
Power: 580 bhp
Torque: 479 lb.-ft.
Redline: 7500 rpm
Transmission: 6 speed manual
Click here to see more specifications
PERFORMANCE:
0-60: 3.6 sec
0-100: 8.7 sec
0-150: 19.2 sec
1/4 mile: 12.0 sec @ 121 mph
Top Speed: 205 mph
The Murcielago represents Lamborghini's top and only model, replacing the Diablo for 2002. It's lines still match the Diablos look but with more rounded edges and a cleaner look. It's performance improves too, with an increase of 30 bhp from an slightly bigger engine (by 0.2 liters). This car is only available with Lamborghini's Viscuous Traction which is the name for it's AWD system.