If you don't see a frame with a list of cars at the left, click here.

Noble M12 GTO
---
Price $55,000 (est)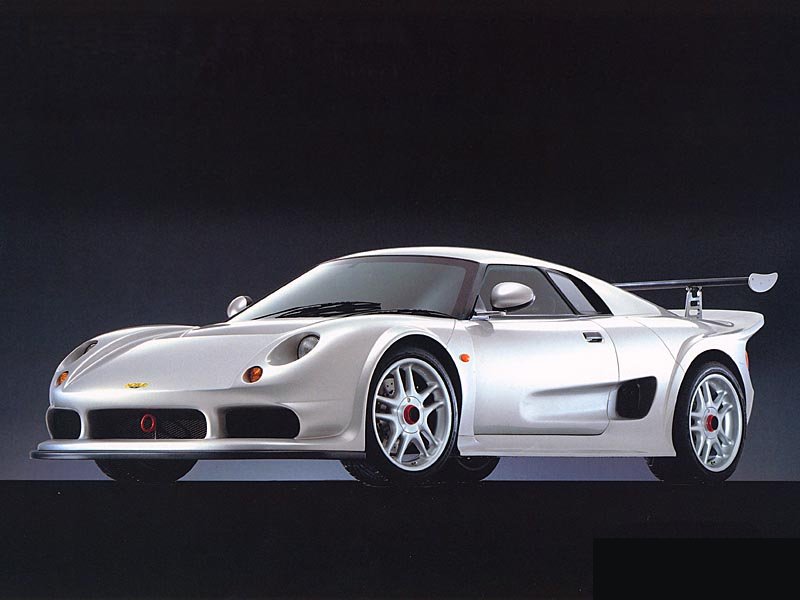 SPECIFICATIONS:
Engine type: DOHC 24 valve V-6 twin-turbocharged and intercooled
Displacement: 2.5L (2500cc)
Power: 310 bhp
Torque: 320 lb.-ft.
Redline: 6600 rpm (estimated)
Transmission: 5 speed manual
Click here to see more specifications
NOTE: some specifications have been estimated.
PERFORMANCE: (estimated)
0-60: 3.9 sec
0-100: 9.1 sec
0-150: 30.3 sec
1/4 mile: 12.3 sec @ 113 mph
Top Speed: 161 mph
Sports cars in their escence should be cars that can carry two people and are constructed for the sole purpose of being fast, but more importantly, being agile. Cars that meet such criteria are a lot, but few deliver it with the least amount of weight possible. A couple of examples are the Lotus Elise and Mosler MT900. Meet the Noble M12 GTO. Weighting in at around 2100 lbs, it's one of the lightest sports cars around. Lightweight cars ensure enjoyable handling at the limits and take the need for extremely powerful, heavy and expensive engines out of the equation. Also, the suspension can cope with the lesser weight much better and what you get in a whole is a tremendously high performance vehicle. One that meets the real escence of a sports car. With a twin turbocharged V-6 engine producing 310 bhp, the power to weight ratio of this car is equal to that of a Dodge Viper SRT-10. 0-60 comes in just 3.9 seconds. Very impressive. Massive tires also help to get the car sticking on the road like a go-kart. While I have never driven the car (nor 99% of the cars in this site), I would bet it handles just as good or better than the top performance cars on the world, including the Ferrari 360, Porsche 911 GT2.