If you don't see a frame with a list of cars at the left, click here.

Jaguar XK8
---
Price $72,455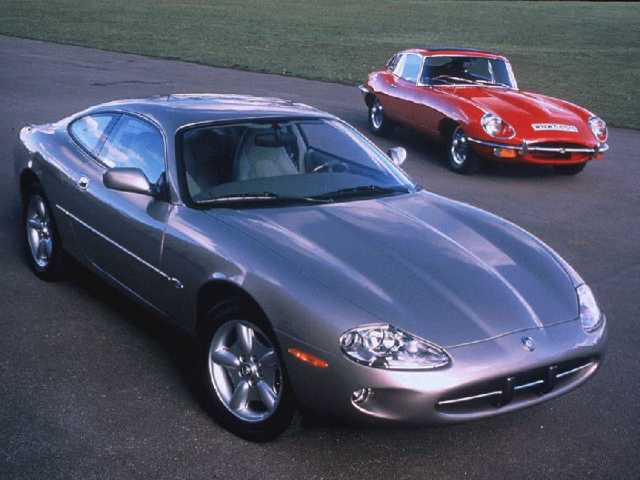 SPECIFICATIONS:
Engine type: DOHC 32 valves V-8
Displacement: 4.0L (3996cc)
Power: 290 bhp
Torque: 290 lb.-ft.
Redline: 6800rpm
Transmission: 5 speed manual
Click here to see more specifications
PERFORMANCE:
0-60: 6.4sec
0-100: 15.7sec
0-150: 61.3sec
1/4 mile: 14.8sec
Top Speed: 156 mph
By the time you've rolled the length of a soccer field, it becomes abundantly clear that this new XK8 is a completely different car from the XJS that it replaces. The pillowy soft ride that always made the XJS feel as though it were a sedan in low-slung livery has been replaced by a blend of muscularity and agility as graceful as Carl Lewis when he's running his legs, not his mouth.
The new Jaguar's considerably higher energy level further cements its racy character. It clocked 6.4 seconds from rest to 60 mph and 14.8 seconds at 96 mph in the 1/4 mile, and a measured top speed of 156 mph. That's quicker than any previous XJS V-12 and within a few ticks of the limited-production 1992 XJR-S. Jaguars have always been expensive, but in the days of the E-type, they also had a reputation for offering a lot of car for the money. In today's market for luxury coupes and convertibles, that's another tradition that the new XK8 will be renewing.
UPDATES: A new more powerfull version of the XK8 called XKR will use a 370 bhp engine which will mean more speed and quiker acceleration.